BIO 25 has been Extended!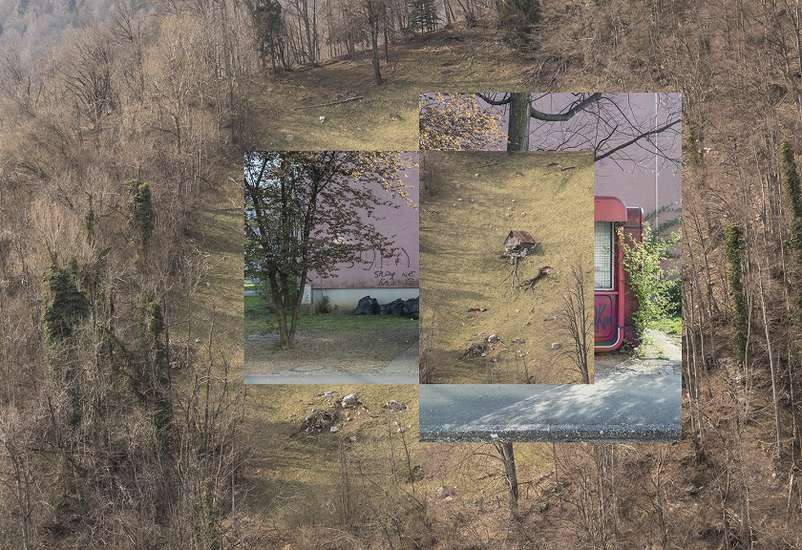 Curated by Angela Rui and Maja Vardjan, and organised by Museum of Architecture and Design, 25th Biennial of Design FARAWAY, SO CLOSE develops from the physical exploration of seven conditions all over Slovenia on which designers were invited to reflect. This is a contemporary phenomenon characteristic of our era: young, informed and emancipated people who have grown up within urban models bring their values into non-urban spaces. The framework of FARAWAY, SO CLOSE is an experiment in formats: the designers have been asked to think of a potentially novel interpretation of a Slovenian local dimension in order to investigate new questions that can also be seen as crucial in a broader context.
BIO 25: Faraway, So Close
25 May – 19 November
BIO 25 Closing Conference: A Little, So Much
24 October at 17.00
How can small towns and cities confront challenges of size and become leaders in offering a high quality of life offer to its inhabitants? This is what we'll be discussing at the closing conference, with urban development experts and representatives of Slovenian towns that hosted BIO 25.
SUNDAYS AT BIO 25
Guided Tours, Sundays at 11.00 at MAO
The guided tours as dialogue between BIO 25 profiles and participating designers and members of BIO 25 curatorial team offer visitors better insight into the work processes of various groups, the observations and thought processes of the authors, curators and other experts and creators of this year's Biennial.
15 October: Marin Medak
29 October: Gaja Mežnarić Osole
12 November: Jakob Travnik
19 November: Angela Rui, Maja Vardjan
Children's Workshops, Sundays at 11.00 at MAO
The creative MINIMAO workshop is a place of fun, play, creativity, meeting and socialising. It's a place where children, through dialogue and fun didactic tools, learn about the issues addressed by this year's biennial and employ this new knowledge and a wealth of imagination to create their own items.
15 October: Kiosk After Kiosk – Puzzle Me
29 October: Water Detective - Floods
12 November: My Time Machine
19 November: My Prekmurje
Mayor's Cave
15 & 29 October at 13.00
After you've seen the exhibition at MAO in the company of your guide you'll visit the Mayor's Cave at Grosuplje for the installation by the Underground Release team. Free bus transport has been organised from the MAO parking lot to the Mayor's Cave and back.
Dandelion Trip
12 November: Workshop with food researcher Klemen Košir of Countryside Reloaded
Guided Tours Of Local Installations
21 October: Exploring the locations behind episodes Undergound Release and New Heros: Lipica Quarry, Monfort in Portorož and Museum of Salt-Making in Sečovlje. More info at izobrazevanje(at)mao.si.
The Common Stove by matali crasset
18 October at 16.00, Rožni studenec, Kočevje
Handover of the stove to Kočevje Municipality.
BIO 25 Associated Projects
The Associated Projects Programme BIO 25 offers a range of exhibitions and events aimed at providing a wider view of the issues addressed by the central exhibition of the Biennial, bringing together designers, curators, educational institutions and cultural organisations from Slovenia and beyond.
21 September - 21 November 2017: Rusalca In Reflection
27 September - 10 October 2017: Baked Furniture
29 September - 27 October 2017: Death In Design
5 October - 15 October 2017: Austrian Design Compositions
13 October - 23 October 2017: Living Room
19 October: BIO 25 Hosts A Selection Of Graduation Projects At The Academy of Fine Arts and Design of the University of Ljubljana, Faculty of Natural Sciences and Engineering of the University of Ljubljana And Faculty of Architecture of the University of Ljubljana