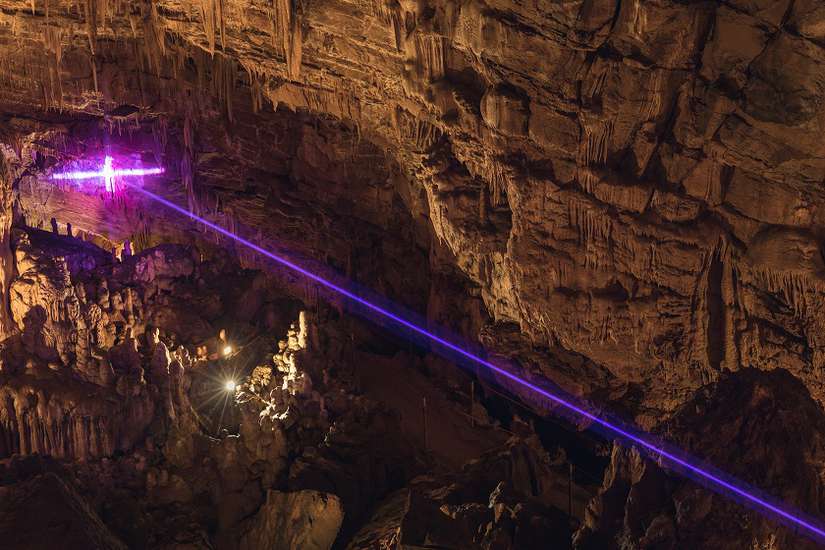 The guided tour of the BIO 25 exhibition at MAO on 15 and 29 October will be followed by a visit to Mayor's Cave near Grosuplje and a tour of the Underground Release installation.
In the vicinity of a small town of Grosuplje, around half-way to castle Turjak, lies the underground karst cave Županova jama cave. Formed trough millennia of running underground water, the cave was discovered by a local mayor in 1926 and is thus called The Mayor's Cave. Josip Perme with his son and his peer were the first men brave enough to climb deep in the dark underground and set foot to discover the magnificent chamber, now known as the Great Hall.
Author of the installation: Dan Adlešič
Bus transport: museum parking lot to Mayor's Cave, with expected return to the museum at 16.30.