Thomas Geisler appointed curator of the 26th Biennial of Design (BIO)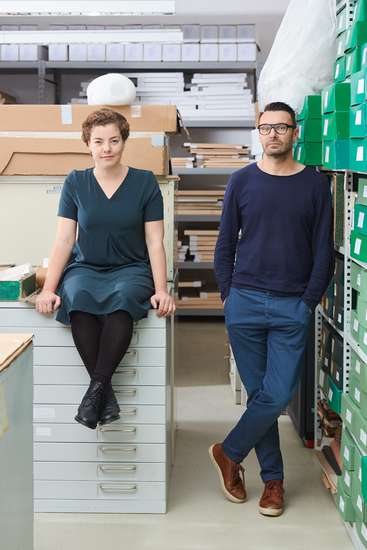 Curator: Thomas Geisler
Assistant Curator: Aline Lara Rezende

Austrian design curator and cultural producer Thomas Geisler has been appointed as the curator of the 26th Biennial of Design, to be held between 14 November 2019 and 9 February 2020, in Ljubljana.

Familiar with working at the cross section of cultural production and design industries, Thomas Geisler brings his expertise to the newly established collaboration between the Biennial and the Centre for Creativity, managed by the Museum of Architecture and Design, who is also an organiser of the Biennial of Design (BIO).

"We invited Thomas Geisler to curate BIO because of his exceptional knowledge and at the same time constant curiosity about design, because of his passion to explore the triangle of learning-design-production and because of his experience in curating complex design events. BIO has established itself as an international platform for research and experimentation in design, and I am sure that in this mission, Thomas Geisler will take it another step forward." Matevž Čelik, MAO director

Thomas Geisler curated international exhibitions for the Vienna Biennale (2015 and 2017), London Design Biennale (2016 and 2018), Vitra Design Museum, and many others. He is currently the director of the Werkraum Bregenzerwald – the crafts and trade initiative of the Bregenzerwald region – where he leads exhibitions and other initiatives, overlapping innovative craftsmanship, design and architecture.

Before his position in Werkraum, Thomas Geisler was the curator and head of the Design Collection at the MAK Vienna. He played a pivotal role in establishing the Victor J. Papanek Foundation at the University for Applied Arts Vienna and is a co-founder of Vienna Design Week. Next year, he starts in his new post as the director of the Museum of Decorative Arts – Dresden State Art Collections (SKD).

"I am excited to work with the BIO team for their next edition. Ljubljana's design biennial is set as an open platform for experimentation and cultural production, and I am really interested in confronting this experimental concept with a more practical approach, observing where the current shifts in design could tackle one of the biggest challenges of our time: information." Thomas Geisler

Geisler will work alongside Vienna-based curator, designer and journalist Aline Lara Rezende, who has been appointed as the assistant curator of BIO26. Together, they will curate exhibitions, commissions and events in the frame of the Biennial.

She previously worked with Paola Antonelli at MoMA, New York, in the pioneer department, known as MoMA R&D--a curatorial driven initiative that, among other objectives, explores the potential and responsibility of museums as public actors, with the vision of establishing cultural institutions as the R&D departments of society.

Furthermore, Lara Rezende has worked for The National Art Center, Tokyo; the Museum of Contemporary Art, Tokyo; Yerba Buena Center for the Arts, San Francisco; the Sao Paulo Biennale; and collaborating with the Vitra Design Museum for the exhibitions "Making Africa – A Continent of Contemporary Design" and "Hello, Robot!". She is also the co-founder of SALOON Wien, a network for women working in the arts in Vienna.

As a journalist, she writes critically on the crossroads of design and cultural shifts. Her writings have appeared in design magazines such as Damn and Metropolis, among other international outlets.

The 2019 biennial will take place from 14 November to 9 February 2020. It will be hosted by the Museum of Architecture and Design (MAO), and its curatorial framework will be announced early next year.

About BIO
BIO – The Biennial of Design in Ljubljana is organised by the Museum of Architecture and Design (MAO), and is an international platform for new approaches in design. BIO was founded in 1963, making it the first design biennial in Europe. Witnessing the many shifts and changes of the last 55 years, BIO has seen design transition from its birth at the crossroads of industrialization and modernism to a discipline that permeates all layers of life and human endeavour. Today, BIO is structured as a long-term collaborative process, where teams of designers and multidisciplinary agents develop alternatives to established systems. BIO works as a testing ground, where design is employed as a tool to question and improve our daily life, among different and multidisciplinary design approaches that touch systems, production, services, scientific research, humanistic issues, unexpected conditions for the production of our habitat. The diverse array of topics resonates with both local and global demands, with comprehensive projects aimed at creating resilient structures that develop over time, beyond the duration of the Biennial.

This project is co-financed by European Union from European Regional Development Fund and by Republic of Slovenia.
BIO is organised in cooperation with the Center for Creativity, at the Museum of Architecture and Design.