Workshop
The Power of Textile
Magistrat (Right Atrium of the City Hall)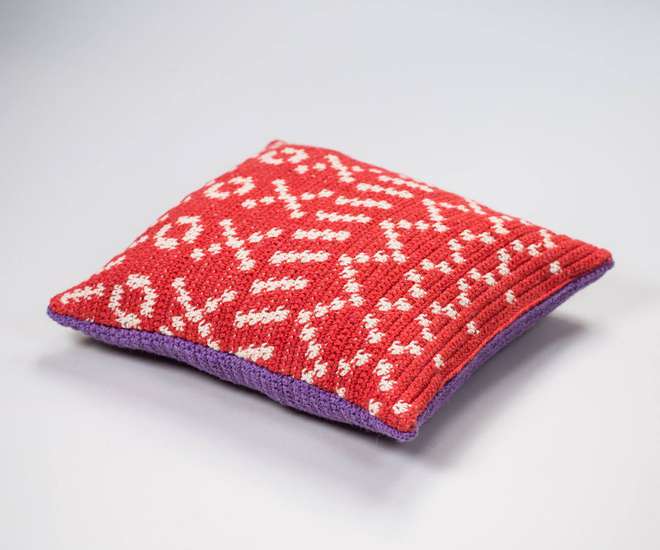 Date:
Friday, 28 Jul 2017 at 16:30
Venue:
Magistrat (Right Atrium of the City Hall)
Magistrat (Right Atrium of the City Hall)
Stritarjeva ulica 2
Ljubljana
As a part of the exhibition Revealed Hands, we warmly invite you to a workshop, where you will learn how to make patterned crochet. The workshop is free of charge with registrations to jasmina@oloop.si.

Facebook event

The basic premise of the project Revealed Hands is unique to the art scene of Ljubljana as well as of Slovenia. It gives an added value to contemporary design issues and combines them with socially engaged content, because in addition to aesthetic design solutions it also brings the issue of women migrants to the forefront and at the same time looks for opportunities for social integration and material and spiritual survival for this vulnerable group (immigrants from ex-Yugoslavia republics and asylum seekers).

The exhibitions presents the results of a project developed in cooperation between Oloop design team and women immigrants and asylum seekers from Jesenice. Showcased are hand-made cushions of superior design, a video documentary and photographs showing the creative process. Visitors have the opportunity to draw their own cushion design and place an order to a group of women from Jesenice.

This is a socially engaged project, co-created by Oloop group together with Humanitarian Charity Society Up from Jesenice and other creators – film director Miha Možina, Poligon creative team, design manager Mojca Mihajlovič, photographer Kristjan Jarni and others.