Performance
Refusal Party
Creative Zone Šiška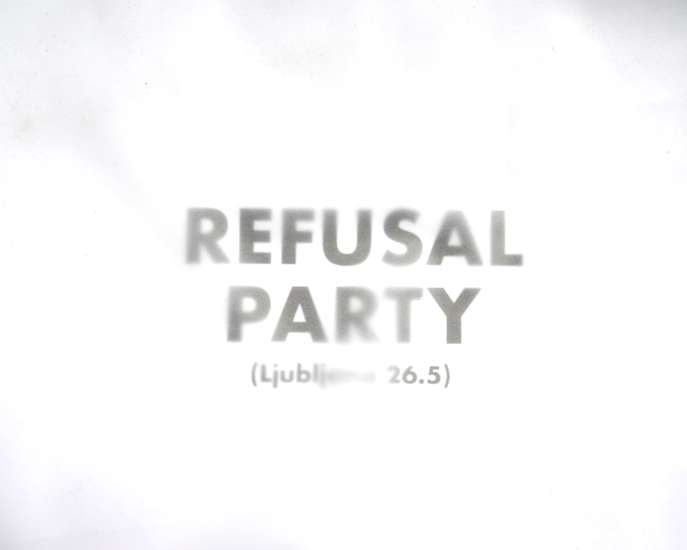 Date:
Friday, 26 May 2017 at 22:00
Venue:
Creative Zone Šiška
Celovška 50
Ljubljana
Organisers: Martina Muzi, Marco Petroni, Alejandro Ceron
Refusal Party is a series of actions that reflect on the form that "labour" takes in the context of design. Within the frame of BIO 25, Refusal Party assumes a physical shape in presenting its first episode – JEOPARDIES.
Over five days, the Refusal Party team will work in Ljubljana on jeopardy's different meanings in the process of assembling a project whose end result is a public party.
The 4-day process is a series of episodes in which the refusal team will visit and unpack a series of local realities and their main actors – productive ground for a live sourcing of material and immaterial elements. The hunted items, knowledge and spectacles will be recomposed into an animated set of objects, sounds and visuals. The party will re-enact the relational ecology manufactured from the episodes, while the setup will show a representation of the social realities active within the local Ljubljana scene.