Exhibition
Passage in Emona
Mestni muzej Ljubljana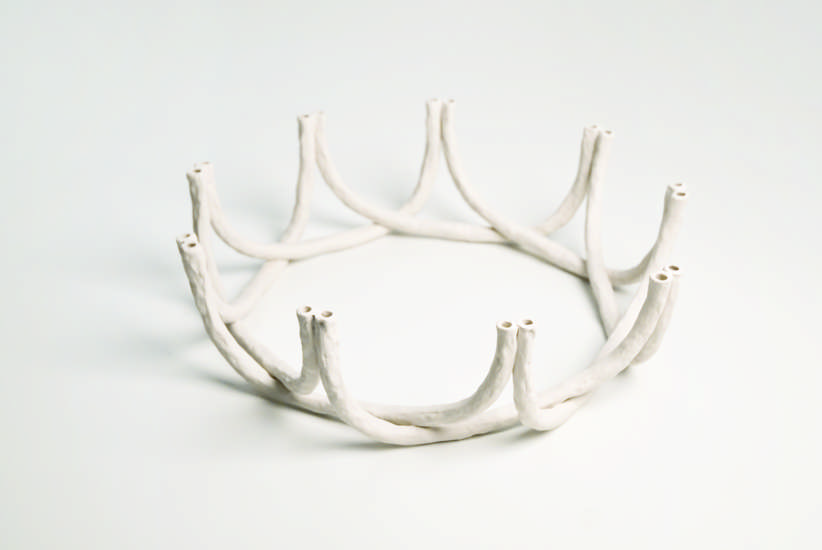 Date:
7 September - 20 September 2017
Opening:
Thursday, 7 Sep 2017 at 14:00
Venue:
Mestni muzej Ljubljana
Gosposka 15
Ljubljana
Passage in Emona presents a conceptual space in Ljubljana (Emona in the Roman age), where visitors can experience the sense of ritual as an active process. Passage in Emona works to shape a collective space where new meanings are created and visitors' gestures and behaviour become part of the installation.

As mediators between different worlds, black ceramics, smoked brass and wood-fired porcelain create a mystical passage leading into another dimension, while charcoal masks designed by visitors reflect traces of shared memories.

Passage is a research project on material behaviour as an interpretation of the evolution of human nature and the human spirit; an investigation of transformation as a ritual towards a new phase, a territory to rediscover, a consciousness to reawaken. Each piece is taken out of its current context and relocated to a new space, where time and use assume new connotations, and in the process become totems of memory.
Opening times:
Tuesday-Sunday: 10:00-18:00
Thursday: 10:00-21:00
Contact:
www.mgml.si/mestni-muzej-ljubljana
Author: Faberhama (Paola Amabile & Alberto Fabbian)