Exhibition
RusaLCA in Reflection
Galerija Mitnica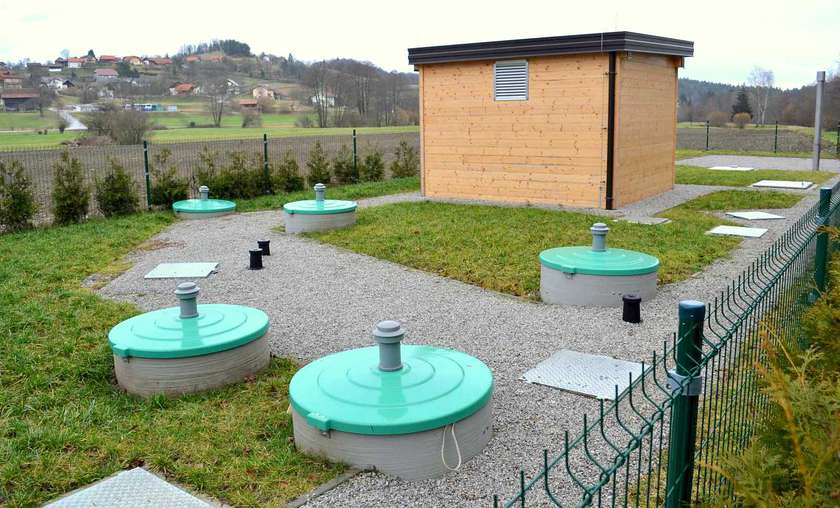 Date:
21 September - 21 November 2017
Opening:
Thursday, 21 Sep 2017 at 12:00
Venue:
Galerija Mitnica
Snežniška 5
Ljubljana
Author/Organiser:
Faculty of Natural Sciences and Engineering, Department of Textiles, Graphic Arts and Design - Chair of Textile and Fashion Design and Slovenian National Building and Civil Engineering Institute
The exhibition in Mitnica, the exhibition pavilion of the Faculty of Natural Sciences and Engineering and the Institute for construction of Slovenia, and its Conservation centre of modern and contemporary art, is a metaphorical review of the RusaLCA project that is based on improved handling of water resources. These resources are ever further threatened by climate change, pollution and population growth. The Institute for construction of Slovenia in collaboration with its partners has developed a method, using a small biological treatment plant with nanotechnology to further refine water purification with the purpose of reusing and repurposing it. This would enable a drastic reduction in the use of drinking water from natural resources for secondary uses.

Students were confronted with the growing threat of dwindling drinking water resources when they studied the purification and circulation of water. They took particular interest in the research process, from the refinement methods, materials and tools, to water itself and its properties and its intrinsic importance.

In the experimental part of the project a cotton fabric was dyed with black tea extract prepared in a steam bath to exude maximal amounts of tannins from the tea. The fabric was submerged in this bath and left to dye for a number of days. After the colouring process iron sediment from a purification plant was used as a mordant to achieve darker shades of colour.

Deni Pregelj, Gašper Gajšek, Karmen Kočevar, Katarina Marija Kmet, Uroš Topić, Sara Grižon, Ela Vehovec, Tina Dovjak, Sara Jankovič, Dominika Rozina, Barbara Sušnik, Tina Crnkovič, Monika Ivanuša, Nina Žnidaršič, Karin Gosenca, Mia Matić, Marjetka Lucija Prelog, Eva Primec, Irena Višnar, Vita Rau, Urška Medved, Neža Dobrovoljc, Ula Pogorevčnik, Agnieszka Koraldy, Aditi Sakura in Gauri Nagpal, students of textile and fashion design were guided by mentors doc. dr. Ana Mladenović, Primož Oprčkal, mag. Mateja Golež, prof. Marija Jenko, doc. dr. Marija Gorjanc, and technical assistant Marjeta Čuk, to transform the entire pavillion into a symbollical purification plant where dirty textile waste is transformed into a clean, white, substance. In doing so it raises attention to the problem of environmental damage, with focus on water resources.

This exhibition is one of many performances taking part during the Days of European cultural heritage, this year focusing on Water – from myth to architecture. The exhibition was also stimulated by the 25th Biannual of industrial design in Ljubljana – with the title Far, so close; and was placed among its concomitant events held this year.
Opening times:
Outdoor Exhibition
Contact: