Exhibition
(Primeval) Chair – From Idea to Prototype
Kavarna MAO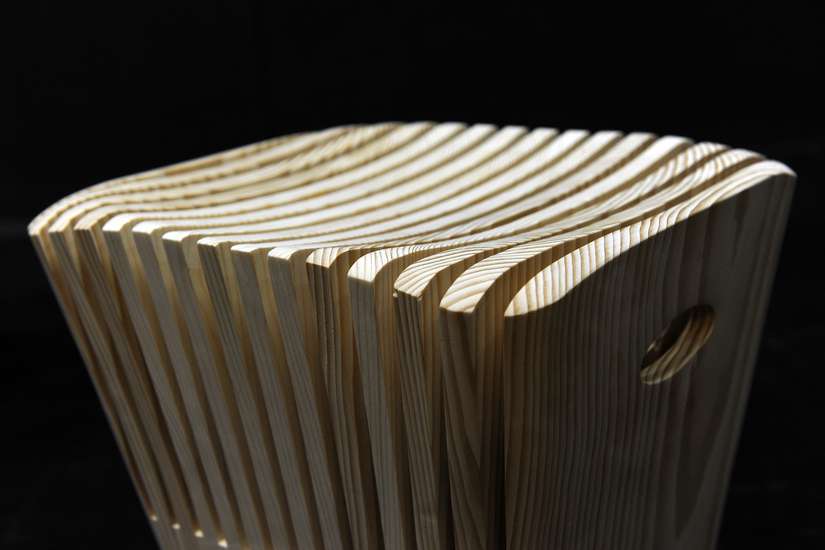 Date:
12 June - 30 June 2017
Venue:
Kavarna MAO
Pot na Fužine 2
Ljubljana
The wooden chair design contest is a tribute to the forests of Kočevje and is being held in the framework of the Festival of Wood. Its purpose is to design a simple (primitive), functional and ergonomically designed chair which will, in addition to its primary function, raise awareness about the importance of coexistence between man and nature.
This is our way to promote the use of wood in everyday life, to encourage its sustainable, economical and quality use, and contribute to the research of contemporary architectural and design principles as well as to the use of advanced construction techniques and modern technologies. By taking part in this contest, designers and creators have the chance to express their view of the "primeval forest – man" relationship by giving their ideas a form and thus put them into reality. The purpose of this contest is not only to design, but rather to bring the story all the way to the final product.
Best proposals, to be selected by a jury of professionals, will be brought to life as pre-production prototypes.
Opening times:
Tuesday-Sunday: 10:00-18:00
Thursday: 10:00-20:00