Exhibition
Breaking down the walls: Closing Festival of the Future Architecture Platform
Museum of Architecture and Design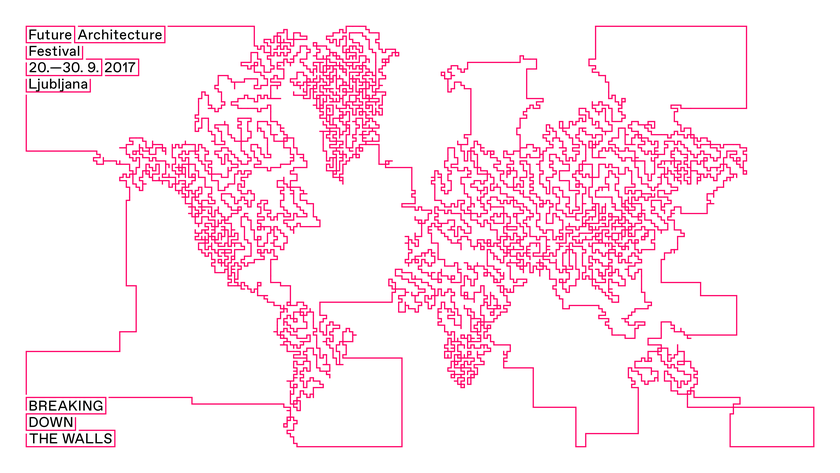 Date:
20 September - 30 September 2017
Venue:
Museum of Architecture and Design
Pot na Fužine 2
Ljubljana, Slovenia
The emerging generation of the most talented architects and urban planners is breaking down walls: not only built walls, but also imaginary, profesional, and ideological walls. For them, architecture is not necessarily an activity whose sole purpose is construction, but rather a field for intellectual research. Their ideas presented in the Future Architecture platform over the course of the past two years reflect their critical approach and determination to address the most pressing problems of our times. For them, architecture is a way of thinking, seeing, analysing, and changing the world we work in.

The Future Architecture Closing Festival will bring together Europe's architects, designers, creative individuals, and curators with their most powerful ideas for the future. There will be film screenings, exhibitions, conferences, workshops, and discussions. A series of lectures presenting new research on the importance of Jože Plečnik's architecture for the future will be held to mark Plečnik Year.