Exhibition
Mental Ambient Kočevje
Rov v Šišenskem hribu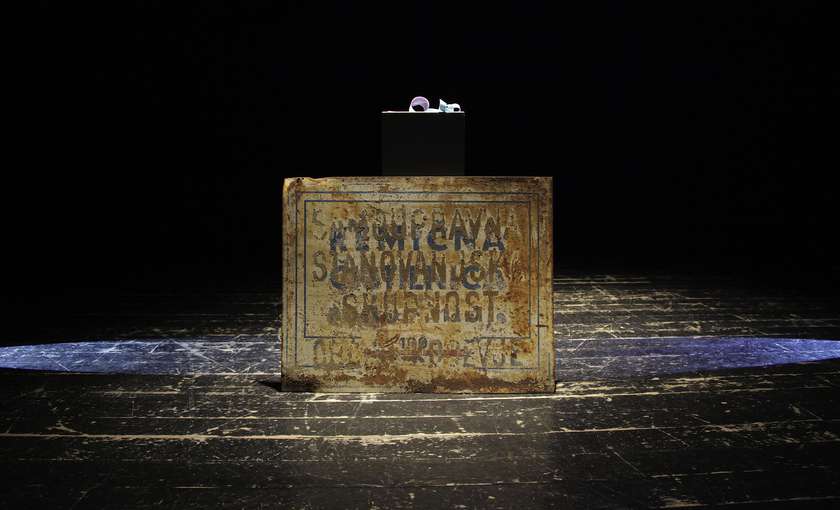 Date:
12 September - 3 October 2017
Opening:
Thursday, 31 Aug 2017 at 17:00
Venue:
Rov v Šišenskem hribu
Vhod v neposredni bližini Celovške 43
1000 Ljubljana
What is ambient in the context of paradigmatisation of societal interpretations? Is ambient not primarily a mental image that cannot exist without a man? Mental Ambient Kočevjeis composed of two boards, one coming from the city and the other from forest, two sound recordings of recitals of Kočevje signboards texts, and of what is left written in the K-35 bunker. All this represents ruins of a whole, acting as fragments of what is un-finalized and determining the true urbanity of society – not the one created by city plans, roads in between them or state borders, but rather the one shown by the occupied and free landscapes of our insight, the one whose draft evades planning and as such is in constant formation, transformation, movement – vague but infinitely meaningful.
The installation enables the viewers to generate their own speculative scenarios, to articulate stories connecting the past, the present and the future, depending both on basic elements of the installation and cracks in local cultural identity which is different in Kočevje and in Ljubljana.

The exhibition will be hosted at two locations:

18 May-18 July 2017
Likovni salon Kočevje

12 September-3 October 2017
Galerija Gallery (exhibition from 12 September to 3 October):

Organiser: Kočevje Regional Museum in collaboration with the Gallery gallery, Ljubljana

Opening times:
Guided tours
19. 9. and 26. 9., at 18:00
Guided tours asre also available with prior arrangement.
Contact: