Occupying Woods
Rožni studenec
Forests cover sixty two percent of Slovenian territory and this is expected to increase in the future. Recent economic development programs focus on the protection and innovative use of natural resources. These programs have quickly taken into account the effects of the economic crisis that has seen the failure of many wood-based industries as well as the increase of abandoned farmland in the more remote parts of the countryside. From an objective perspective, this space is being returned to nature. This situation has provided an opportunity to speculate about open questions related to the notion of modernity. From a broader and more contemporary perspective, design inherited the mistaken belief that our culture originates from the Industrial Revolution, long interpreted as a historical development that had the power to generate a new society, economy, and language. Everything that happened during the long process of human civilization before the Industrial Revolution is dismissed as a useless footnote to the present and, more importantly, the future. The Occupying Woods episode proposes a possible change in perspective: is it possible to imagine and re-enact today the social norms that formed the model of experimental communities developed at the beginning of the 20th century, and thus escape from the rationalization and standardization of so-called modern life? Are we capable of designing new and vital platforms for further human and social development?
---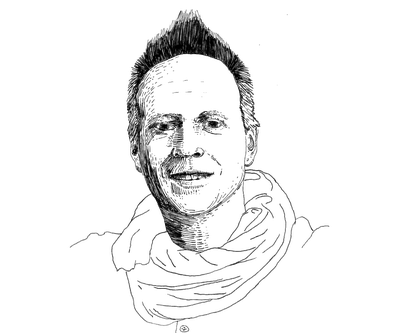 Matej Feguš
- Profile -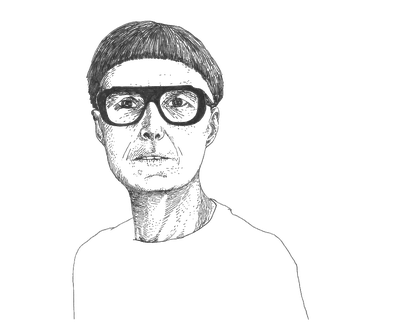 Matali Crasset
- Translator -
Matej Feguš joined manufacturing company Donar as a student in 1999. He eventually bought the company and used a modern entrepreneurial approach to develop it into one of the most successful and internationally acclaimed Slovenian companies. His company designs and produces ergonomically designed office chairs and sound furniture, for which they received several design awards. Feguš says that he is a traveller through life. He is inspired by pushing the boundaries of thinking among adolescents, so he loves to challenge and open minds in "TiPovej", the institute for creative society. For several years he has been volunteering and mentoring in "Pogumni.Kreativni.Podjetni", an initiative designed to encourage boldness and creative thinking among young people, as well as promoting the idea of entrepreneurial spirit as a positive value for an innovative and open society.
Matali Crasset is an industrial designer, a graduate of the Ateliers – E.N.S.C.I. After her initial work experience with Denis Santachiara and with Philippe Starck, she set up her own studio in Paris, called matali crasset productions. She considers design a form of research, working from an off-centre position that allows her to serve daily routines and trace future scenarios. With both a knowledgeable and naive view of the world, she questions the obviousness of codes so as to help her break these bonds. She currently works on participative projects, on a local and global level, both in rural and urban settings. From her meetings, creative workshops, discussions and common desires, she works with different project leaders who share the same conviction that these collective processes result in plausible social bonding scenarios.
---