Countryside Reloaded
Genterovci
The countryside is commonly perceived as a "memento" through which the city remembers and considers its counterpart: nature, the great outdoors where values, traditions, and honest principles once shaped a feeling of life in harmony with the natural environment and its rules. If in the past the countryside was informed by highly ritualized localism and farming arising from a personal relationship with the land, nature, and animals; today it has become a highly mechanized territory where automation, digitalization, and specialization is driven by the increasing demands for efficiency in agriculture and the food industry. These developments are reflected in the extreme control of the domesticated and even consumed landscape, while paradoxically the countryside has ceased being a labour-intensive place. The countryside thus becomes a kind of non-place, an undefined space in which identity and historical meaning are quickly fading away. Beyond nostalgia and romantic longing for lost traditions, the episode Countryside Reloaded refers to the manifestation of a hyper-reality related to a constructed countryside illuminated by the designers' interventions. The surroundings of the Genterovci village in the Lendava region of Slovenia has been temporarily transformed into a land of knowledge, a space of awareness and criticism, where food production, consumption, and information are experienced along a 4 km surrealist tour that offers not only walking, but also foraging and eating.
---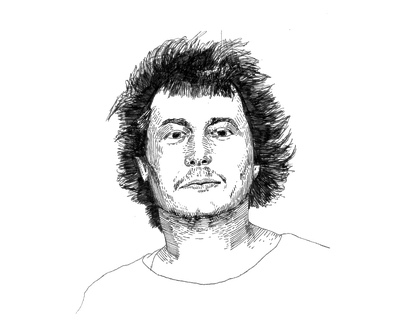 Klemen Košir
- Profile -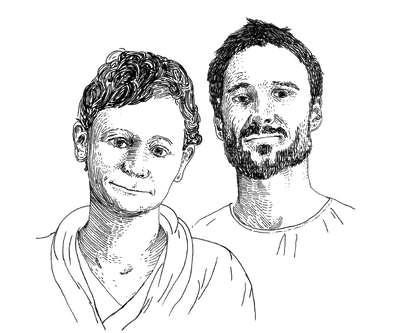 Studio Mischer'Traxler
- Translator -
For Klemen Košir (born in 1974) researching food culture represents one of the islands of humanism today, an island that connects the past with the present and reminds us of the importance of physical labour, of collaboration, and of contact with nature. A journalist and author by profession, he first spent several years writing about food culture for the biggest Slovenian daily Delo, then decided to strike out on his own to work independently. Over the past four years he has authored and published four books on different culinary themes, for which he received four awards, one of them an international award. Currently, he is working on a book about cod fish, weaving a complex story of integration between North and South. In having his book translated Klemen hopes to reach beyond the country's borders and gain both a wider, more international readership and recognition as the unique author and publisher he is.
Katharina Mischer (1982) and Thomas Traxler (1981) founded mischer'traxler studio in Vienna in 2009. Striking a balance between handcraft and technology, they design objects, furniture, production processes, kinetic and interactive installations and more, focusing on experiments and conceptual thinking within a given context. They graduated from the IM-masters department at the Design Academy Eindhoven. Their works have been exhibited in numerous museums and at international festivals and fairs. Projects by mischer'traxler can be found in the permanent collections of the Art Institute of Chicago, the Vitra Design Museum and the MAK Vienna. Their projects have won several awards: as a studio mischer'traxler was awarded the "W-hotels designer of the future award" by Design Miami/Basel, "W-hotels" in 2011 and recently they won the "Young talent award" granted by the Be-open foundation.
---