Brand New Coexistence
Museum of Architecture and Design
Since the economic crisis, Slovenia, like most European countries, has been dealing with the presence of abandoned construction sites in urban and rural areas. These sites are trapped in the now well-known stalemate that doesn't allow for the renegotiation of their meaning or for their use through alternative programs developed by local municipalities or national governments. How can failed political and economic systems transform what has been abandoned into a dimension of liberation from efficiency and specialization? The starting point of the main discourse of the episode Brand New Coexistence is Kiosk K67 that is interpreted as an architectural modern ruin in Ljubljana. Designed in 1966 by the Slovenian architect and designer Saša J. Mächtig, the K67 – easily visible and accessible – inhabited the cityscape and provided different services not only in Ljubljana but also in other cities across Europe. Today, K67 is both a design icon of the 20th century and a derelict and abandoned object scattered throughout these cities. It is a nostalgic reminder of socialism, and a living organism capable of perpetual regeneration through new functions and vernacular mutations. But it has also turned into an obsolete element, reflecting the failure of the precise past for which it was designed. The act of manipulation turns K67 into a trophy of the past, its purpose shifting from function to memory. The new and more fragile object, which has no purpose or precise function, symbolizes the destruction of the collective interest and its replacement with the individual one. It becomes a distorted icon: namely, a reflection of our distorted modern society.
---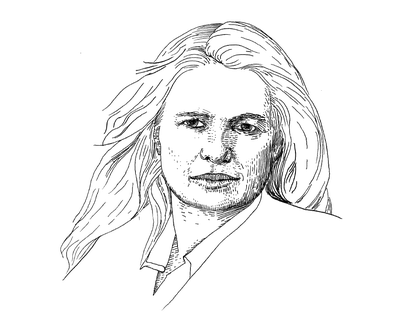 Mojca Kumerdej
- Profile -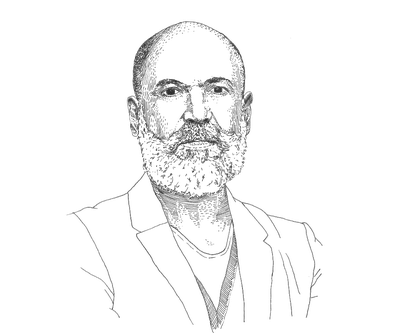 Didier Fiuza Faustino
- Translator -
Mojca Kumerdej is a Slovene writer, philosopher, journalist and critic. She works as the cultural contributor for Slovenia's largest daily newspaper Delo. Alongside literature she also covers the performing arts, intermedia arts and science. Kumerdej graduated in philosophy and sociology of culture from the University of Ljubljana. Her debut novel "Krst nad Triglavom" (The Baptism Over Mount Triglav, 2001) is a parody and a witty and ironic reworking of one of Slovenia's most historically important works, the epic poem "Krst pri Savici" (The Baptism at the Savica) by France Prešeren. Her next two published books, "Fragma" (2003) and "Temna snov" (2011), are collections of short stories. Her most recent novel "Kronosova žetev" was published in 2016. Her stories have been translated into 13 languages and have been published in various Slovene and foreign literary journals and anthologies.
Didier Fiuza Faustino is an architect and artist working on the relationship between body and space. He started his own practice at the crossroads of art and architecture just after graduating in architecture in 1995. Since then he has been developing a multi-faceted approach, ranging from installation to experimentation, from visual art to the creation of multi-sensorial spaces, mobile architecture and buildings. Faustino's work has been honoured with several prizes and shown in collective and solo exhibitions. He is frequently invited to lecture at major universities and institutions as well as international events. Didier currently divides his time between architecture (Spain, Mexico City, Portugal), art (with exhibitions in Grenoble, London and Rome) and teaching (AA School, Diploma Unit 2). He is also the new editor in chief of the French architecture and design magazine CREE.
---
Works on display
Exploring Dead Buildings 3.0
installation, Ljubljana
Didier Fiuza Faustino with Guillaume Viaud © ADAGP Paris, 2017

The installation set in MAO and designed by Didier Fiuza Faustino includes:

Exploring Dead Buildings 3.0
video
Didier Fiuza Faustino © ADAGP Paris, 2017

The Interpassive Machine
Polona Dolžan, Miloš Kosec, Julien Manaira, Margarethe Müller, Lilian Pala, Simon Rowe, Nikolaj Salaj

→ How to arrive